Mexico City: National Sexual Playground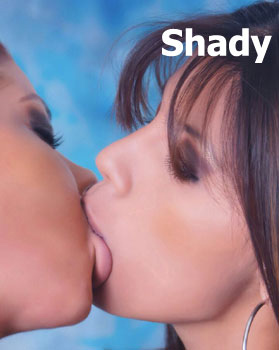 Treat Yourself to a Threesome – Just $250 USD
Shady and her girlfriend Melanie are healthy, bored and horny as hell.  Business is down for them, too.   From now until the end of April, 2020, enjoy a one hour threesome for just  $250. (Regular $400).  Includes GFE, lesbian show, BBBJ-CIM.  Both girls enjoy doing anal for $50 more.  To see more photos and details, go to Shadys VIP page.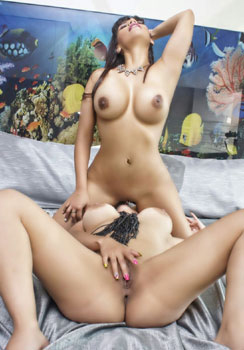 Poverty Breeds Prostitutes
Mexico City and the DF (Federal District, or Distrito Federal, which includes Ecatepec and Naucalpan) is a modern city.  The citizens are proud of their ancient heritage, and huge hooker population. Visitors love its abundance of independent, English speaking escorts. While there is plenty of tourism, it's not the primary industry. Mexico City produces one fifth (21%) of the entire nation's wealth. There is a culture of poverty. The Mexico of "haves" and "have nots" still exists.
Like it or not, when you have a huge, wealthy population merging with some of the poorest people in Latin America, you get prostitutes. Lots and lots of prostitutes, at competitive prices.  
Even though there aren't brothels, good strip clubs, escort agencies or massage parlors, the abundance of reasonable priced independent ladies makes Mexico City #1 on our list of the Best Escort Cities in Mexico.
VIP Escorts For Discriminating Clients 
The DF is where the major companies have a presence in Mexico, if not in their principal office. Executive visitors and vendors staying in a quality hotel can afford the cream of the escorts….pardon the pun. This does not mean that these ladies are not whores in bed. They can get nasty. Almost every working girl offers either GFE, threesomes, anal, BBBJ, BBBJ-CIM or 69. When you are an acompañante (Spanish for "professional companion") in one of the major cities in the world, you have to be at your best and offer more services to make a living.  Many speak English.
World Class Talent
At the top level in Mexico City, you will find courtesans to rival the major cities of Europe, the United States, Tokyo and Dubai. (Yes, Dubai has some of the best hookers in the world.) These are not street putas, though if you're on a budget there are many to choose from. The girls on this page sometimes have a better education than their successful clients. They all have hourly rates, but most are professional companions you can take to business functions or other public events with pride. Most of the "alta nivel escorts" speak more than one language, have a college education and an extensive wardrobe.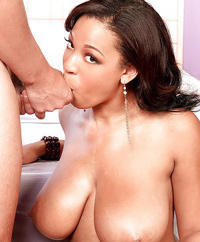 Competition Means Lower Prices, Naughty Services
Even the best looking girls have hourly rates that are surprisingly competitive.  Don't let the outward elegance fool you.   They're ladies when they arrive at your door.  That doesn't mean they won't make you happy if you want a whore in your bed.   Each girl has a VIP page which features their prices and specific services.  The best hookers can be highly addictive.  Like fine wine, fast cars and elegant dining, a high level VIP escort can easily become habit forming. If you search online, you´ll find most of the ads are in Spanish.  These girls charge less and are often better looking.  To communicate, visit our
making a date with a Spanish speaking girl
.