Guadalajara; No English Speaking Escorts
Good Escort City Overall
Guadalajara has low prices, plenty of girls and many strip clubs.   Many guys prefer the esteticas masculinas.  (More on them below.)   Most gentlemen find a girlfriend if they stay longer than a month.   But there are drawbacks.  The city is too spread out to make being an independent escort profitable.  As a result, Guadalajara is the city of "no shows".  Also, almost none of the hookers here speak English.  Balancing the good with the bad, we rank Guadalajara #9 on our list of the
Best Escort Cities in Mexico
.  
Impossible Distances, Neighborhood Solutions
Guadalajara is the second largest metropolitan area in Mexico (only Mexico City is larger) with about 1,600,000 people, but Guadalajara escorts are fewer and more expensive. Escorts in Guadalajara have to travel long distances in bad traffic. Think of a Mexican Los Angeles. The municipal population is nearly doubled when you consider the 1,200,000 of neighboring Zapopan. Other cities that are really part of Guadalajara include Tlaquepaque, Tonala, Tesistan and Santa Anita. These outlying cities are less expensive to live, so chances are your escort lives there. These cities surround the Metro center where most hotels are located. Mongers who think they can order a prostitute like a pizza (30 minutes or it's free) find they have to wait an average of two hours.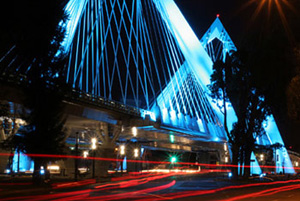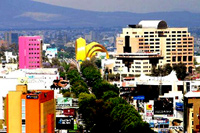 Escorts Become Girlfriends
Guadalajara is a wealthy city by Mexican standards, with an economic foundation in manufacturing,  information technology and tourism.  Many believe it's the cultural center of Mexico, with a film festival, an annual international book exposition, museums and many, many cultural performances of theatre, dance (with clothes) and music. Guadalajara claims to be the home of mariachi music, like Nashville claims to be the home of country music in the U.S.  (Don't hate them if you don't like mariachi.  The music grows on you.)  Guadalajara is a different kind of Mexican City because there is a middle class, not just rich and poor.  Guadalajara attracts many international businessmen.  Many stay for a year or more.  This changes the sex and escort scene in some interesting ways.  Men develop relationships with their favorite escorts, as well as finding normal girlfriends.  
Neighborhood Strip Clubs
The city of Guadalajara is rich with strip clubs with up to 80 to choose from. They range from the extreme high end, semi-private clubs (with corresponding prices) to the "down and dirty" action of typical Mexican strip clubs. A lot of the reviewers say both the strip club and the street scene is terrible. Many experienced Mongers and Hobbyists start using traditional means, (i.e. street hookers or strip clubs), get disappointed, then somehow find one perfect girl they stay with. The thing that's different about Guadalajara seems to be the importance of the relationship. Guadalajara is a little like New Orleans after the Civil War, when wealthy men would contract with ebony hookers as their mistresses. Many guys talk about finding escorts they really like, and seeing them exclusively (along with their wives) for their entire stay in Guadalajara.
Some cities are famous for their strip clubs, like Cabo and Monterrey.  Unfortunately, GDL clubs are too spread out to become well known.
You Have To Try The Esteticas Masculinas
Ever heard of  "Esteticas"?  Normal esteticas are beauty parlors.  Guadalajara has "for men only", called  esteticas masculinas.   Since all of them offer massage, we put the esteticas in both the massage  and the brothels page. The girls line up and you pick one. The massage escort of your choice takes you to a room with a massage table, not a bed.  The basic service is massage and vaginal sex.  The cost can be ridiculously inexpensive.  You can enjoy full service for as little as $350 pesos, about $20 USD.  Many girls will kiss, give cum in mouth blowjobs and anal for just a little more.  On our last trip, we enjoyed a threesome with kissing, BBBJ and anal for $1,200, both girls, including tip!  Welcome to GDL! 
Good Escort City Overall
It has low prices, plenty of girls and many strip clubs. As a result, we rank Guadalajara #9 on our list of the
Best Escort Cities in Mexico
.