Motels de Paso Are Amazing
There is a gulf between rich and poor in Mexico, but even middle income married workers can afford a low-end motel de paso.  What are they?  Sex motels!  There's a secure entry, connected garages to hide the car, and an atmosphere oozing sexuality.  This is where you bring your secretary for a Fuck Lunch if you are a Mexican businessman. If you are staying at an all-inclusive resort, you won't be able to bring an escort to your room.  If you are traveling with a significant other and need to get away for an adventure, this is your solution.  Why are they amazing?  Read on!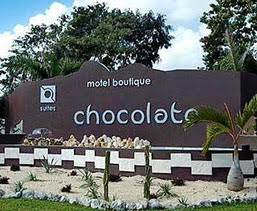 Who Needs a Motel de Paso?
Anyone who needs an affordable, private readily available fuck palace.  These Mexican sex motels provide privacy, and a clean place to have an adventure.  If you are staying in an all-inclusive resort, the Motel de Paso fee is usually 1/5 of what the guest fee will be.  When your significant other is sharing your main accomodation, a Motel de Paso is fast, affordable and convenient.  If you tell her you are playing 9 holes and don't want to lie, order 3 girls.  
Are They Safe?
Trying anything new is intimidating, but Motels de Paso are completely safe.  These are places where most clients avoid eye contact.  95% of who you'll see are married Mexican businessmen fucking their girlfriends or whores they met at a strip club.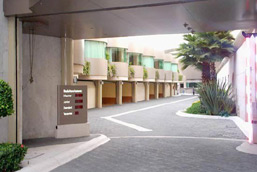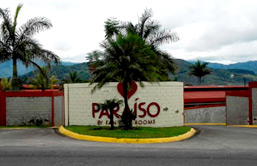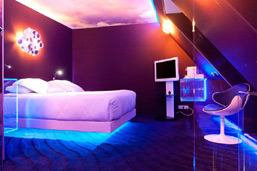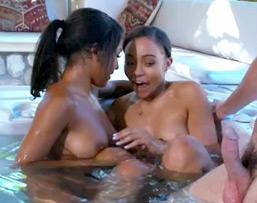 Renting the Room
You drive up in your car or a cab.  It's like a fast food drive up window.  Use a translation app if you don't speak Spanish, or get your taxi driver to help.  You will often have choices.  Options include upgraded furnishings, stripper pole, jacuzzi.  With all the options, you usually won't pay more than $800 pesos, which is like $40 depending on exchange.  Get the best.  You won't regret it.  
Are They Brothels?
Motels de Paso are in the business of renting rooms.  However, to gain customers almost all sex motels can provide girls.  While they rarely have photos,  the cashiers usually are honest about the reputation and beauty of the girls on call.  They also know the basic one hour rate.  They won't know stuff like if she swallows or does anal.  It would be impolite to ask.  But asking about having a girl sent to your room is normal.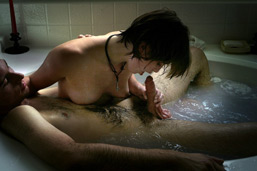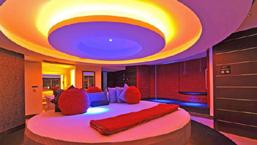 Where are They? 
They're located on main streets and highways, usually on the outskirts of town.  You can identify them by their high walls and signs that mask the drive up window where you pay.  Normally they are two stories.  The first story is just garage and a stairway to the suite on the second floor.
Getting to the Room
When you have paid, you'll be given remote controls for the air conditioning and the television, and your room number.  They rarely give you a room key.  The idea is you come, do your business and leave.  If you're in a cab, he'll take you to the room and settle up your taxi bill outside your room.  
Room Service
Once you enter, they know you aren't going anywhere.  Most motels have room service.  There's a menu in the room, and a phone to call for service.  The menus vary in quality, but the prices are very reasonable.  Less than most restaurants, slightly more than a convenience store.  Delivery is private, through a lazy susan embedded in the wall by the front door.   Often a girl will wait until you have a room number before she leaves to join you.  Order a drink and a snack and fill the jacuzzi.  
It's Only New To You
From the taxi driver, to the cashier, to the room service girl, to the escort who finally show up, ALL of them have daily experience with Motels de Paso.  You may think you have discovered a gold mine or the cure for the common cold.  Motels de Paso are a cool part of Mexican culture, and have been used for generations.  They are only new to you.