The Strip Clubs Are Brothels in PV
An Abundance of Beauty
Puerto Vallarta has the largest ratio of strip clubs to population in Mexico.  The municipality has 275,000 people, and there are 20 to 30 strip clubs.  This includes the gay places, which we aren't covering here.  (Puerto Vallarta is the #1 gay vacation destination in Latin America.  We are cool with that, but it's not our market.)  The clubs stretch from the Zona Romantico (the Romantic Zone in old PV) to Nuevo Vallarta in Nayarit.  No matter where you are staying, there are probably several clubs within a short drive.  When visitors come, they want to enjoy the beaches by day and Mexican girls by night.  It's all legal, but there are risks.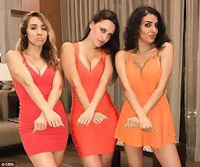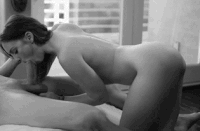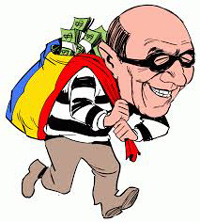 Prostitution is Legal
The word "solicitation" doesn't show up in Mexican law.  It's legal for a girl to sell her body.  It's legal to be a customer.  Even if a girl is a little underage (16 is almost always safe) as long as she is willing it's accepted both socially and legally.  It gets better.  The strip club rules weren't written by American Republican Senators.  You are encouraged to touch, nuzzle and kiss.  This varies with each stripper.  All want you to touch their breasts.  Some let you finger them, others don't.  Some kiss at your table.  The point is, the rules from back home don't apply.  All PV strippers are prostitutes.  They want to get you hot so you'll have sex with them.  Their goals are your goals. 
Strip Clubs Are Brothels in Puerto Vallarta
All strip clubs in Puerto Vallarta that we are aware of have rooms for sex.  Cleanliness and luxury may vary, but not the business model.  You enter the club and are seated at a table.  There are dancers on a stage.  When the girls aren't dancing, they are introducing themselves to the customers.  The first stage is to select a girl and buy her a drink.  It's OK to say "no gracias" if you are not attracted to a particular dancer.  If you see one you like, ask a waiter to bring her over.  Buy her a drink.  If you like her, ask her for a "privado".  You'll pay for the room to the house, and pay the girl directly for sex.  Once you are done, you can stay at the club and meet other girls or go to another club.
A Conspiracy To Rob You
Some clubs (listed below) are set up for credit card fraud.  It's better than Cancun, where the cartel owned clubs spike your drinks with rohypnol (roofies) and put you to sleep for the purpose of physical robbery.  In Puerto Vallarta, they just want to overcharge your credit card.  DO NOT USE PLASTIC IN MEXICAN STRIP CLUBS.  Pay cash as you go.  Go to a bank or exchange house (banks are better) and get a variety of bills in different denominations. Don't just get $500 and $1000 peso bills.  You'll need $20 and $50 peso bills for tips, and $100 and $200 bills to get close to the exact amount.  You won't receive change.  Don't flash a huge wad of cash.  
How They Get Away With It
The Rip Off Clubs will present you with a bill they think they can get away with.  They select their victims with care.  Mostly, it's drunk guys who seem like they have a lot of money.  When you're drunk, you're not capable of saying with certainty that you didn't order 12 bottles of champagne.  Want to argue?  They'll call the police.  Now you have to pay the unreasonable charge, plus pay the corrupt police to NOT go to jail.  Your only recourse is to complain to the credit card company.  It's hard to prove overcharges to a credit card company when you admit to being drunk.  It's only when enough people complain that the credit card companies cut these criminals off.  Pay cash.  Stay out of the Rip Off Clubs
Don't Trust Taxi Drivers
The conspiracy to overcharge your credit card starts with corrupt taxi drivers.   The Bad Clubs pay them commissions to bring tourists to their club, and not the competition.  Taxi drivers make more money from one trip delivering victims than they do from an entire day of driving normal fares.  As a result, you can ask to be taken to one club and they will deliver you to another.  Don't allow yourself to be bullied by some pissant Mexican who pretends he doesn't understand.  They can be persistent.  Now, let's look at the clubs themselves.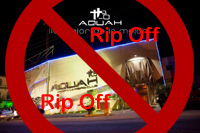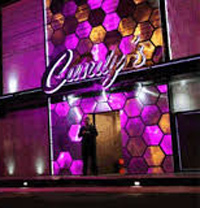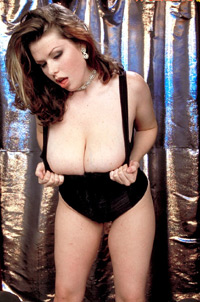 Rip Off Strip Clubs In Puerto Vallarta
They are all within a few blocks of each other.  Note the addresses.  Do NOT allow a taxi driver to take you to these places.  All of these clubs have received multiple negative reviews for overcharging credit cards.  The victims are almost always well-dressed gentlemen who stay several hours.  They multiply the client bill by as much as 10X.  If you refuse to pay, they call the corrupt local cops.  These "bandits with badges" then make you pay the full amount PLUS an extra cost to keep from going to jail.   
Aquah • Francisco Medina Ascencio 2600 A 
Disturbio • Mcfc (Mens club and fun center) Blvd. Francisco Medina Ascencio 2033 
Harem Mens Club • Blvd. Francisco Medina Ascencio 1994 
Taboo • Blvd. Francisco Medina Ascencio 3558 
High End Choices in Puerto Vallarta
Candy's Blvd. Francisco M. Ascencio 2940  (322) 221-0633 . Cover charge is 250 pesos. Drinks for strippers start at $290 pesos. The cost is $3450 pesos for 30 minutes in private with a stripper.  Club is in the main end of town. They have beautiful dancers.
Rolex • Carretera Las Palmas 145. Just north of the airport in Las Juntas, behind Home Depot. This is the closest club to Nuevo Vallarta that is still located in PV.  The cost of 30 minutes with girl is $1700 pesos,  60 minutes costs  $2000 pesos.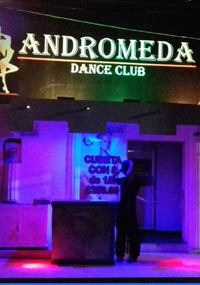 Mid-Level Choices in Puerto Vallarta
Andromeda, ubicado en Sierra Aconcagua 150A. Las bebidas para los bailarines cuestan $ 160 pesos. Lap dance en privado cuesta $ 200 pesos por ocho minutos. Esta es una ganga, aproximadamente la mitad de lo que cobran otros clubes. El servicio sexual completo en privado cuesta $ 1200 pesos por quince minutos, $ 1900 pesos por media hora o $ 2600 pesos por una hora completa. Otra opción es dejar el club con tu chica y llevarla a un motel. El costo es de $ 4500 pesos por dos horas, más el costo del hotel. El Club no es elegante, pero las chicas son más atractivas que otros clubes de nivel medio. Hay un motel literalmente al lado, Motel & Suites Coral. Puedes alquilar una habitación por $ 750 pesos. Este no es un motel de paso.  Puedes dormir allí y entretener a una stripper (o dos) de Andromeda.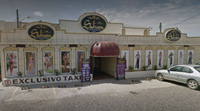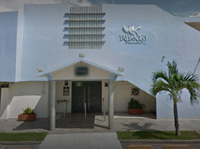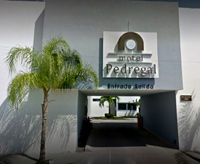 Three Strip Clubs and a Motel
If you're into both fun and efficiency, try three different clubs plus a motel, all sharing the same parking lot.  The clubs are similar; Sahara Men's Club, Tapanko and Vizzio.   Click on the link to get the street view from Google Maps.  The motel is called Motel Pedregal.  Rooms start at $330 pesos and go up to $830 for a two bedroom suite with jacuzzi.  ($330 pesos is about $17 USD, depending on exchange.)  If you have a group, the suite is the way to go.  If not, the sweet spot is the room with jacuzzi for $530 pesos.  (About $28 USD.)  Motel Pedregal is a motel de paso.  That's a short time motel you rent for sex.  In this case, the fees are for 8 hours.  
Motel Pedregal 
Located next door to Tapanko, in the same parking lot as all three clubs.  Follow this Google Search to see more photos, prices and options.  They have room service, so you can have drinks and hot food delivered to your room at reasonable prices.  Don't skimp.  Be generous with your dancer and buy her food and drinks.  Have her order room service while you fill the hot tub.  By the time the food and drinks arrive, you'll be naked getting a blowjob in the jacuzzi.  We recommend two girls.  They get giddy and have more fun together.  This is an expensive vacation.  Don't skimp.  The cost of the room, the girls and the food will probably be $6000 pesos, about $300.  You may never get a chance like this again.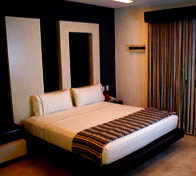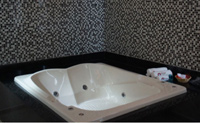 The Three Strip Clubs; Same Parking Lot, Similar Costs
Sahara Men's Club   Privada Politécnico Nacional 530. Stripper drinks are affordable at $110 pesos each. 2100 pesos for 30 minutes on site.  For $3000 pesos you can take your dancer out of the club across the parking lot  
Tapanko  Privada Politécnico Nacional 525  Tapanko is one of the more recent additions to the PV strip club scene.  Mexican nationals go there, which is always a good sign.   To buy a stripper a drink costs only $150 pesos.  Costs are comparable to the other clubs. You can take your dancer/hooker to the Motel Pedregal for the same price if you want a little more luxury.  
Vizzio Privada Politécnico Nacional It's not as nice or as large as Sahara Men's Club or Tapanko.  Drinks for your dancer cost $170 pesos.  You can buy 30 minutes with a dancer on site for $1600 pesos.  You'll be much happier if you take her to the Motel Pedregal.  That cost is $2500 for two hours, plus the cost of the room.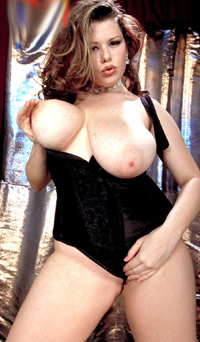 Other PV Strip Clubs
4 Play   Insurgentes 281   4 Playis located in the romantic zone, beside Farmacia Guadalajara. It is the strip club furthest south on this list.  It's an expensive neighborhood.  Dancer drinks run $350 pesos, about the most expensive in PV.  A private room costs $1100 pesos just for the room. A typical cost for full service is $2500 pesos in addition to the room cost. A better deal is the salida.  Two hours costs $3200 pesos.
Jagger  Libramiento Luís Donaldo Colosio 126 Esq. Con Brasil. 
Faraon Ramses  Calle Av. Libramiento 1288-C.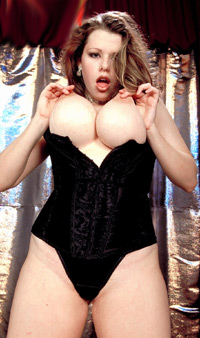 RIP OFF CLUBS, NUEVO VALLARTA  
Oasis   Located in the state of Nayarit.  (Puerto Vallarta is in the state of Jalisco.) La Peñita de Jaltemba, about 1 mile north from Mangos on Highway 200 near Las Varas. It's a luxurious club, but the service personnel are aggressive, demanding and rude.  To find treatment this poor in a strip club, you have to go to the worst strip club city in Mexico.  Can you guess where it is?  Cancun has the worst strip clubs in Mexico, believe it or not.  
Los Mangos, Mar Mediterraneo 92, La Cruz de Huanacaxtle, near Bucerias.  Beers cost just $20 pesos for you and $120 pesos for the dancers. A half hour privado costs $1500 pesos.  Reviews are mixed.  The prices are definitely low.  This club may be OK.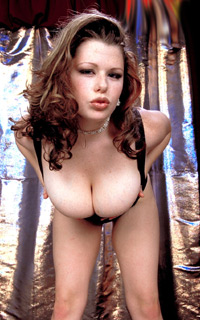 Mid Level Clubs, Nuevo Vallarta
Fantasy, Carretera Federal 200, #995 Altos, Mezcales (Nuevo Vallarta). Located on Highway 200, near Farmacia Guadalajara.  The cost of a privado is $2500 pesos for both the dancer and the room.
Osiris, Mezcales, Riviera Nayarit. Carretera tepic vta 32.
Osiris, Bucerias. Highway 200 near Chedraui in the other side. Cheap privados!  Only $1500 pesos, including both the girl and the room.