Independent Escorts Will Find You in PDC
Lots of Online Ads
Finding an escort in Playa del Carmen isn't hard if you know how. The biggest problem is that most of them don't speak English. If you don't speak Spanish, you'll need to prepare your phone. Learn how to get Google Chrome to translate a page from Spanish to English so you can understand the ads. Use a translation app to compose a message. Then start answering ads. You can search Google for "escorts Playa del Carmen". The first option will be Mileroticos, the #1 website for Mexicans prostitutes advertising for Mexican clients.  
What do you say to a Mexican Hooker?
So there's a Latina goddess you want to make an appointment with.  What do you say?  Start with "You're beautiful, and I want to meet you".  Then you tell her what she needs to know; the day, the time, the amount of hours, your hotel, room number and your name.  Send her the message via Whatsapp, and ask if she's available.  It's best if you ask for the same day, with 3 or 4 hours notice.  Don't be surprised if she doesn't respond.  Wait a few minutes, then send the same Whatsapp message to Choice #2.   Clients like you are prized.  It won't take long to get a response.  We offer a complete guide to making a date with a Mexican girl who only speaks Spanish.
What To Do If You Are In An All-Inclusive Resort
If you are in one of the many fine all-inclusive hotels in PDC, you won't be able to get a female guest into your room without paying a ridiculous fee.  Don't worry.  There are short time motels that specialize in sexual rendezvous.  See our page for Playa del Carmen Sex Motels.   You go there, rent a room for 6 hours, send the room number to your escort, then start filling the hot tub with water.  Order a beer from room service and relax.   These hotels aren't just for Cancun and PDC.  They are called motels de paso and they are all over Mexico.  This experience may be new to you, but your escort probably has had 100's of  appointments in similar places.  On Friday and Saturday nights, there is often a line of cars waiting to get in.   
Have A Drink At The Bar
Think about it from their point of view.  Some hooker from Argentina comes to Mexico on a student visa and ends up in Playa del Carmen.  If the cartels can catch an independent escort they make her pay a percentage.  The Bad Guys catch the hookers through their ads in Spanish.  The safest way for a new girl in town to make some money is to "introduce herself" to single guys in bars.  She may only know a few words in English, but most guys faced with a gorgeous girl who wants attention will find a way to communicate.  It's probably only a short walk back to your hotel.  
Streetwalkers in Playa del Carmen
Some guys like the hunt as much as the kill.  Picking up a girl on the street is a thrill many guys get addicted to.  If you'd like to try, there are reports of prostitution activity with streetwalkers around Rosa Mirador Hotel.  That's located at 1A. Privada Norte street.  That's between  12th and 14th Nte. (North)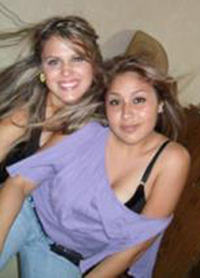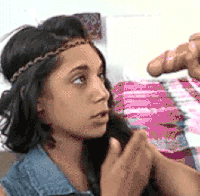 Do Not Trust Taxi Drivers
In most Mexican Cities, a good taxi driver can be your key to taking the sexual pulse of a city.  But in Playa del Carmen and Cancun, the taxi drivers are corrupt.  They are paid more in commissions than they make driving.  Who could resist a sincere driver who says he knows the best place to find girls?  You should resist.  He's going to take you to one of the rip off strip clubs, or a dirty brothel.  His story will be lies.  Beautiful young girls who love sex with a man just like you.  If he succeeds you will end up a victim.  At best you'll spend too much for watered liquor and bad sex.  The worst can cost you thousands of dollars (not pesos) in overcharged credit cards. 
No Uber
The cartels have such a stranglehold on Cancun and Playa del Carmen that Uber has given up and moved on.   They tried.  Their drivers were beaten and threatened with death by sicarios who don't mess around.  Plato o plomo.  Silver or lead.  The surviving taxi drivers have accepted the silver, and deliver you like lambs to the slaughter to cartel owned strip clubs and whorehouses.  To inexperienced travelers, this probably sounds like gross exaggeration.  If you don't believe this, do some online research.  Stay where there are bright lights and other tourists.  The safest sex is to have an independent escort come to your hotel.  Motels de paso are also safe.