Luna - Escort Loves Blowjobs and Anal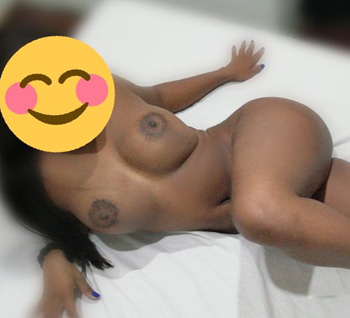 Let's get the negatives out of the way.  Mexico City escort Luna is not romantic.  It's not like she isn't friendly or fun, but she doesn't kiss and hug.  It's not a girlfriend experience.   Luna is a whore who learned her trade in South America.  She'll gladly suck you off to completion and swallow.  With a smile. ($20 USD extra.  The $20 is for CIM.  The smile is free.)  She enjoys anal sex and vaginal sex equally.  (Anal is $30 additional.)  We recommend getting 2 hours, first with a blowjob and second with penetration.  The cost for 2 hours with a cum-in-mouth BJ and anal?  $110 USD.  Luna does NOT speak English.  As a result, we recommend you use Google translate to make your appointment.  Even though she has Whatsapp,  it might be easier with email.
fabinluna6@gmail.com      +52 3164 100 601 Whatsapp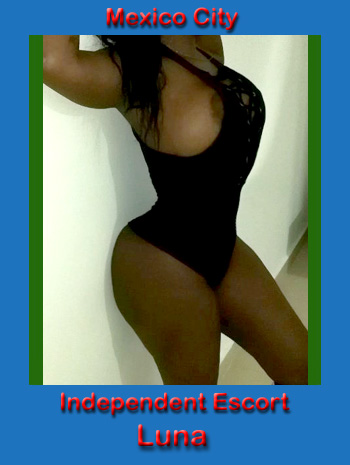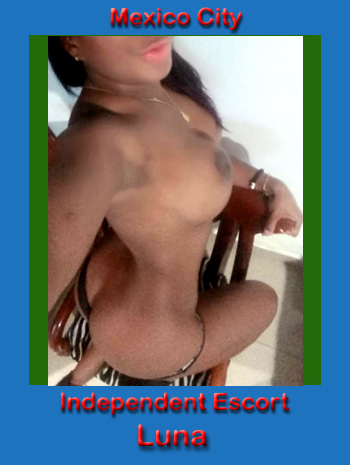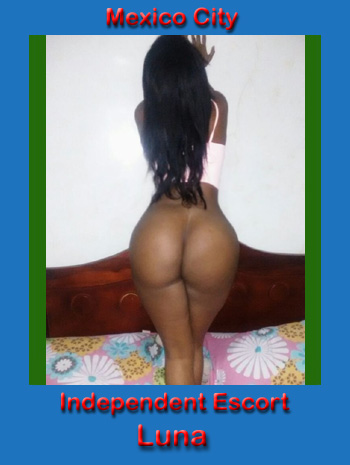 | | |
| --- | --- |
| Name | Luna |
| Number | +52 3164 100 601 |
| Whatsapp | Yes |
| Email | fabinluna6@gmail.com |
| City | Mexico City |
| Age | 24 |
| Height | 5'2″ |
| Measurements | 36-22-44 |
| Languages | Spanish only |
| Bra Cup Size | 36DD |
| Happy Ending Massage | Yes |
| Vaginal sex with condom | Yes |
| Girlfriend Experience | No |
| Kisses with tongue | No |
| Blowjobs with condom | Yes |
| Blowjobs, no condom | Yes |
| Cum in Mouth | Yes |
| Swallows | Yes |
| Threesomes | Yes |
| Lesbian Show | No |
| Couples | Yes |
| Trios with girlfriends | No |
| Anal Sex | YES, her specialty |
| Fantasy and Roleplay | Yes |
| Price, one hour | $40 USD |
| Price, two hours | $60 USD |
| Price, Cum in mouth | $20 additional |
| Price, anal sex | $30 additional |
| Couples, one hour | $40 |
| Threesomes with GF |   |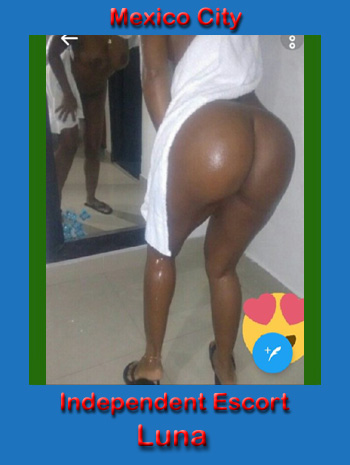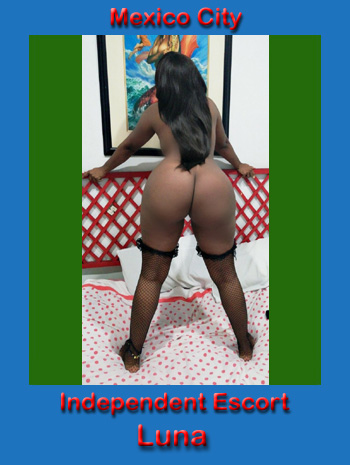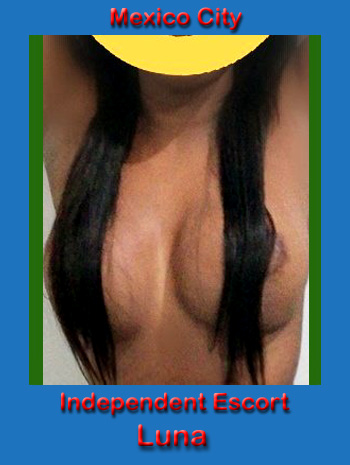 How To Make A Date With a "Spanish Only" Girl
If you'd like to make an appointment with her, it's best to contact her by Whatsapp or email.   Her English is not good.  Use a translation app like
Google Translate
.  With the language barrier we recommend NOT asking a lot of unnecessary questions.  Whether you speak Spanish or not, she will need the same information for each appointment.
Day and date of the appointment.  (Monday the 1st.)
Time of day.  (Monday the first at 9PM.)
Number of hours.  (Monday the first at 9PM, for one hour.)
Name and address of your hotel.  (Often there are two hotels with the same name, especially with chain hotels like Hilton. Name AND address please.)
Room number.
Full name, as registered with the hotel.*
Do you need a room key to use the elevator?
 Example Message
Example of a good Whatsapp or email message.  THIS IS THE ENGLISH VERSION.  IT NEEDS TO BE TRANSLATED TO SPANISH.  "Hi. I would like an appointment, one hour, Monday the 1st, starting at 9PM.  I will be registered as Robert Baratheon.  I will not have a room number or know if you need a key for the elevator until I check in.  I will contact you in the afternoon on Monday with my room number. You are gorgeous and interesting.  Please respond as soon as you can, and tell me if our date is confirmed. "   She can put that message into Google Translate and she will understand EVERYTHING.  KISS = Keep It Simple …
Why She Needs Your Real Name
*She
will
be stopped in the lobby.  If she knows your full name as registered with the hotel AND your room number, she is allowed to pass.  First names, nicknames and false names make it worse.  Your escort will be treated like a criminal until you rescue her.  Humiliation will not start things off well. If this sounds like a lot of work, we recommend looking at the photos again.  Imagine her undressing.  She's totally worth it.