Mazatlan Is Strip Club Heaven
Selecting a Club
Mazatlan has three great strip clubs, which is unusual for a population of just 450,000 people.  The reason is Mexican tourists.  Americans and others come in High Season, but Mexicans come to visit year round.  
All three clubs are great for difference reasons.  You would choose La Botana for convenience, and slightly better quality.  Tarranda's and HipoCampo are further away from the Golden Zone, but are quite a bit less expensive.  You do not want to walk near any of the clubs late at night for your own safety.  Take taxis.  You're safe in front of the clubs and inside.  The quality of girls varies as strippers come and go frequently, but a slight edge would go to La Botana on average.  
Blowjobs and Full Service
Enter any of the clubs and you'll see the security guys in front.  You want them there.  You'll be seated at a table, a waiter will take your order and the girls will start coming over.  They sit down, say "hi" and ask for you to buy them a drink.  All this will probably happen in Spanish so you need to be decisive.  If you don't want a girl, say "no gracias".  Another will be along in moments.  
Drinks for girls are usually 3 to 4 times what they cost for you.  A better buy is a table dance, which usually costs the same as a drink. All the girls at all three clubs are hookers. Their goal is to get you in a private room and get paid for a blowjob.   Table dances are foreplay.  You are encouraged to touch.  They want you as hot as possible.    
Cum Quickly
You pay the house for the use of a privado room.  In Tarranda's and HipoCampo it's $500 pesos for 3 songs.  That's like 10 minutes.  Don't forget to tip the girl.  If you don't cum, don't sweat it.  Switch girls (or keep the same one) and go back again.  You have to dress and emerge.  You can do it again, but they don't allow you to talk through the door or slide money outside.  It's better if you go back to the table, catch your breath and switch girls.  OR add one.  They are so inexpensive.  When are you ever going to have a strip club experience like this again?  Live a little.  
Bring Your Wife or Girlfriend
It's no surprise that many dancers become bisexual.  Having sex in three song installments is not satisfying for a horny young woman, and the strippers often end up satisfying each other.  Your lady will probably get more attention than you will.  Many dancers will offer her their services.  You probably have to have separate privados.  You both can't take a girl into a private booth.  
What you can do is take the girl to your hotel or to a motel de paso.  Those are short time sex motels with erotic decor and lots of privacy.  You can either wait until closing, or pay a salida (bar fine), usually around $2000 pesos ($100 USD) and leave with her whenever you like.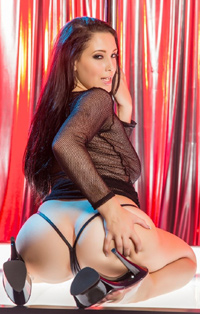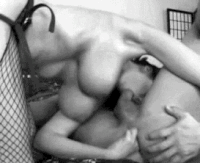 Security
It bears repeating.  The areas around the clubs are not safe for walking.  The entries to all three clubs are well lit.  Those big tough looking guys hanging out in the entry are there to protect you both inside and outside the club.  Taxi drivers are always waiting for a fare outside.  So are Bad Guys.  They don't come close to the clubs.  They wait in the shadows for foreigners to leave the club to stretch their legs or even try to walk back to the hotels.  You might be a tough guy, but they'll either have friends or a weapon.  They'll definitely have the element of surprise.  You are safe in the clubs.  You are safe arriving and departing in taxis.
No Cameras 
Many of these girls only "dance" for a short time so they can pay tuition, get the down payment for a car, or support the family while their novio (boyfriend) is out of work. Some are even married. For that reason, your camera will be taken from you at the door and returned to you when you leave. (In other words, don't bring your camera.) Your cell phone will be taken from you as well if you try to take pictures with it. You can find a couple grainy, hard-to-watch cell phone videos on YouTube if you want to get a feel for what it's like.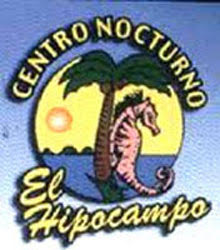 HipoCampo, or The Seahorse, is located in Centro, about 20 minutes from the main tourist zone.  Any taxi driver can deliver you.   The cover is 30 pesos.   This is where the Mexicans go.  The girls range from 5 to 8 on a 10 scale, and range in age from 17 to 25.  They often don't know a word of English.  The drinks are cheap for a strip club, 25 pesos for a beer.  (About $2.)  Things get started around 9PM, when individual girls begin to dance.  Around 10PM, all the girls come on stage.  They are waiting for you to call them to your table for a dance.  The price is $60 pesos.  
The girls expect you to touch their tits and ass, and they grind against your cock like a pornographic prom date.   They're trying to get you horny so you'll take them into a private room.  It's foreplay.  They will run their hands outside your clothes to get you hard. The cost for a private room is $500 pesos.  It's usually blowjobs only.  If your dancer isn't enthused, it won't get better in a private room.  The dances are cheap.  Get several, from several different girls and pick the one who turns you on the most for 10 minutes in paradise.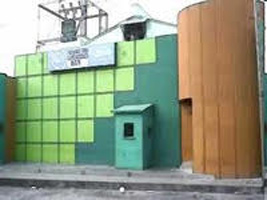 Tarrandas is exactly like HipoCampo in the quality of the girls, the prices and format. They are even a 10 minute walk from one another, but don't think about it. They are both in bad neighborhoods to be in at night. You are safe arriving and leaving in taxis. A word about "privados" or "privates". This is the goal of all the girls. For $500 pesos, you will get three songs, both here and at HipoCampo. If you're not finished, too bad. Buy another.  Experienced hobbyists use the table dances like foreplay. Why be in a hurry? The table dances and girl drinks are cheap, both $60 pesos. 
If the dancer you want is occupied, tell a waiter. They are helpful in bringing girls to your table. Sometimes the girls fall for another guy and want to be with him all night. It might happen to you, if you can afford to keep buying drinks and dances. The best looking girls often want romance with foreigners, so trust your instincts.  Enjoy your opportunities. If the dancer you want is going to be a long time with another man, the waiter will come back and help you pick another girl. There are usually at least 20 to choose from.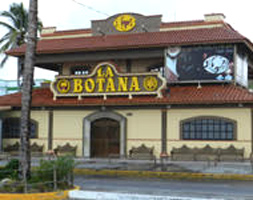 La Botana ("the snack" in Spanish) is the Mercedes Benz of Mazatlan strip clubs.  Are you willing to pay for the best?  The location is a little safer.  It's on the main street, right in the middle of the Malecon, just minutes from all the hotels.  The club is only a little nicer than Tarrandas and HipoCampo.   The dancers are on average slightly better looking than Tarrandas or HipoCampo.  The cover is $200 pesos.  Drinks are more expensive.  Dances are $200 pesos.  A private room is $3,500 pesos.  The girls are much more predatory here.   Everyone either wants a tip, to sell you a drink or a dance, constantly. 
However, if money is no object and you don't mind a little sales pressure, this is a good place.  You can easily drink 4 hours, have several table dances and a blowjob at HipoCampo or Tarrandas for as little as $3,000 pesos.  ($150 USD.)  At La Botana, for the same experience, you'll probably pay closer to $13,000.  ($650 USD).