Guadalajara Has Up To 80 Strip Clubs
From Luxury Clubs To Neighborhood Dives
Reports on the Guadalajara Strip Club scene says there may be as many as 80 strip clubs in town.  The Ultimate Strip Club List shows 6; Kaos, The Men's Club, Candie's Girls, The Golden Club, Monaco Men's Club, and Gina's.  Missing from the list is Caesar's, one of the two premier clubs.  The clubs range from the extreme high end, semi-private clubs (with corresponding prices) to the "down and dirty" action of typical Mexican strip clubs. A lot of the reviewers say both the strip club and the street scene is terrible.  Neither is true.  The funny thing is that there aren't many reviews, and most of those are bad.
Not Tourist Oriented
Normal tourists don't fare well at clubs that are oriented towards normal Mexicans.  Guadalajara has neighborhood clubs sprinkled throughout the city.  Many are located next door to a motel de paso.  The biggest problem for tourists is the language barrier.   English speaking tourists can be arrogant pricks without meaning to be.  It starts with the assumption that everyone should speak English.  Going to a neighborhood club is like visiting someone in their home.  Their house, their rules.  Even after 10 years in Mexico and achieving permanent residency, this writer behaves like a guest.  If don't speak Spanish and you go into a club, follow this rule.  If you aren't greeted in English at the door, consider leaving.
Neighborhood Strip Clubs
Local clubs are an adventure.  What is an adventure?  It's a new experience with an element of risk.   As a Gringo in a mid or low level Mexican club, you'll be the object of curiosity.  Speaking a little Spanish can definitely help defuse some of the tension.  Acting friendly and relaxed helps as well.  Remove any aggression from your voice.  Be aware that Mexican men will want to test you.  Waiters may try to overcharge you.  Don't use a credit card.  Pay as you go.  If you are approached by males in any threatening manner, find the first opportunity to exit gracefully.  But chances are, if you are a gentleman and respectful, you'll have a good time.  Expect to be adored by the woman.  They're there to make money, and they'll assume you are the richest guy in the room.  Then there will be a competition to earn your favor.  It can be a great adventure.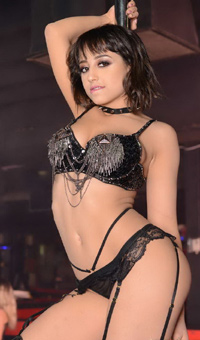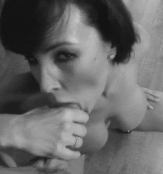 High End Clubs
Most English speaking gentlemen will end up in either Las Palmas Men's Club (or The Men's Club for short) or Caesar's.  These are the two best clubs in Guadalajara.  Here you can relax quite a bit more.  There will be security to quickly remove anyone challenging foreigner's with money.  The most common complaint about any Mexican strip club is overcharging credit cards.  When you are throwing down drinks over several hours, you may be inclined to just pay whatever bill they put in front of you.  When you expect to pay the peso equivalent of a couple hundred U.S. dollars and the bill you receive is a couple thousand U.S. dollars, your options are limited.  Argue (hard to do after drinking) or pay a padded bill.  The moral?  Pay cash as you go, always, any strip club in Mexico.
Las Palmas Men's Club
 The Men's Club deserves a special write up, only because it's so different.  It's an international strip club with a franchise in Guadalajara.  With a cover charge of $300 pesos and drink prices over $100 pesos, the Men's Club is definitely not where you go for a bargain night in Guadalajara.  One reviewer complained they were hassled by the waiters for extra money, and wondered if the reason was because there was nobody there.  However, you don't get 6 international locations by running a bad club. 
The Men's Club has a smokin' website
.  The girls are very stylish and elegant.  It looks like their club provides a high end Vegas experience, with fireplaces, plush furniture and fine dining, along with dancers, VIP lounge and privados.