Estetica Masculinas are Brothels
Guadalajara's Distinguishing Specialty
Many cities have unique features.  Tijuana still has donkeys.   Mazatlan has pulmonias. (Open air taxis.) Guadalajara has esteticas masculinas.  These tiny whorehouses are a combination brothel, massage parlor and beauty salon.  They're a uniquely Guadalajara experience.  We list them under Massage, since you usually have sex on a massage table.  (Most esteticas have a barber chair and massage tables in the rooms to keep up appearances.)  In Guadalajara there is amazing GFE or bad sex, and very little in between.   The report below is typical.   
One Man's Story
Jack writes about his estetica masculina experience." It was on a street in Centro, a name something like Penetenceria, two blocks east of Lopez Cotilla, near the corner of Penetenceria and Prisciliano Sanchez and Peneterceria on Penetenceria.  There is a golden sun painted over the door.  Ring the bell to get in. The girls weren't pretty, like 4 to 6 on a 10 scale.  One had a beautiful face and loved to kiss.  The other was a gordita (chubby girl) with big tits and an appreciation of anal sex.  There were others better looking, but they liked doing a lesbian show together, so I went for it.  
Amazing Prices
Basic price is $350.  I gave them each $100 more so they would kiss me and blow me without a condom, so it was $900 pesos.  I tipped them each $100 or $200, I can't remember.  One would suck me, the other would either kiss or shove her big tits in my mouth.  It was a surprise when the chubby one asked while she was giving me a great blowjob if I'd like to fuck her in the ass.  I'd been there many times, and they knew I tipped for good service.  I finished in the gorditas ass while the other kissed my mouth and nipples.  This location isn't special.  They are all over the place, and the girls turn over often.  Just ask  find a bilingual cabbie, if you don't speak Spanish.  There's an estetica masculina ever few blocks in the Centro district."
Meditterano Estetica   
Brky06 reports in a post from the City X Guide "I decided to go to Meditterano, its located across the street from the mission carlton hotel on ninos heroes between a bunch of car rental places. It does have parking behind the facility and also an entrance / exit back there. I walked in there were about 10-12 ladies there. One of them grabbed my hand and took me to the room and started explaining everything to me. 540 pesos for 30 minutes. Cool, no problem, but I want to see all the ladies before I pull out any cash.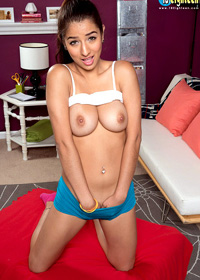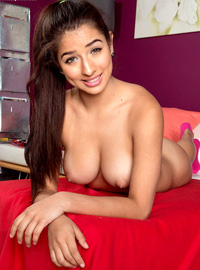 The Role of Chemistry When Selecting a Girl
So all the girls parade in and introduce themselves. There was no kiss, no hug, not even a handshake. Some of them I felt were actually kinda cold and you could tell who didn't want to be there. So I got one who did something simple. She asked me how I was doing when she introduced herself and made eye contact, I decided to remember her name and check out the other women. There were maybe 2 more that interested me but I chose the one who asked me how I was doing. To me chemistry is very important because it helps control how a session will go." Brky06 goes on to say the session went great. He's right, about picking a girl based on chemistry. Sometimes we get weak and just pick the girl with the nicest tits. Brky06 picked based on personality. When we do that we always have a good time.
A Note From Guadalajara
A monger calling himself Carigini wrote on the WorldSexGuide forum "I live in Guadalajara. I know six Esteticas=massage parlors. But it is very difficult to find an 8 or 9. But I been told by a friends that esteticas exist with great girls. You will see a lot of young girls. I had sex with one of the girls, she was a blonde (no natural) 19 yo. with beautiful voice…..but no great body.  She had scars by having a child.  Excellent B.J.  Her face was o.k. You only ask a taxi cab for a good one and he will know."