Hot Hookers in Aguascalientes
Aguascalientes means "hot springs", but there are not many hot hookers.  Also, the escorts they do have do not speak English.  Aguascalientes is a beautiful city in Central Western Mexico with lots of therapeutic spas and baths.  But it is one of the hardest places in Mexico to find a working girl to satisfy your needs.  However you like your erotic services, you won't find satisfaction in the city limits.  Strip clubs, happy ending massage, brothels and other destinations for sexual tourism are not easy to come by.  As in many Mexican cities where prostitution is illegal, your solution may lie in a good taxi or Uber driver.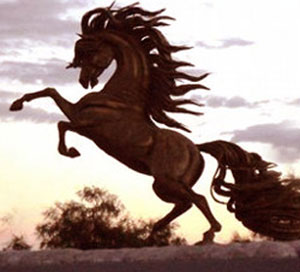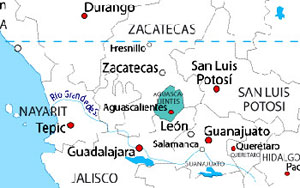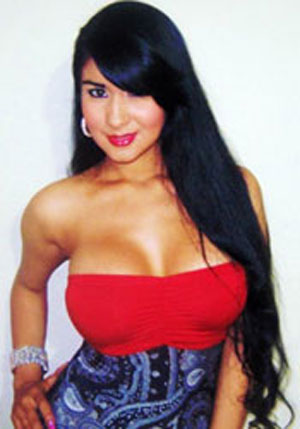 A Working City With Historical Importance
Aguascalientes is a city bursting out of its boundaries.  At the core is a perfectly preserved colonial city, with grand old government buildings, clean public squares and soaring cathedrals.  The further you go from the city core, the more you will find the industrial base.  With a population of around 1,000,000 people, Aguascalientes is one of the fastest growing cities in Mexico.  The reason is jobs and careful planning.  Far from the problems in the border towns and the Valley of Mexico, the city is a magnet for foreign investment with companies like Nissan, Flextronics and Texas Instruments having built high tech assembly plants here.  The city has an educated workforce, low crime, wide streets and a beautiful climate.  It's like spring all year long.  Aguascalientes is not some sleazy border town, where it feels like every corner has a street  hooker, a cab driver, a corrupt cop and a dead body.  This is a wonderful place to visit, or live, work and raise a family.
Family City, Controlled Prostitution
Good news for community values, bad news when you're a Gringo who doesn't speak Spanish and wants sex with a prostitute.  How many cities in Mexico of one million residents don't have a single strip club?  There's a Red Zone just outside of town with a bad reputation (and not in a good way) with some of the lowest rated strip clubs in Mexico.  We've got some negative reports for you.
No Happy Ending Massage
If there are massage parlors with happy endings, someone is going to have to tell us.  Apparently, this is a little more like nearby Guadalajara, with esteticas masculinas ( small massage parlor/beauty salon/brothel businesses, each with only a few girls.) scattered all over town. It's the same for brothel bars, where you meet the girl, pay a bar fine to take your chica to a new location.  If you speak a little Spanish, do what the locals do.   Fortunately, it's still Mexico. If you want an escort/hooker you can call one through the local paper or numerous online ads.  Guys rave about them on the online forums.  They are young, sweet and willing….the best combination of professional escorts and horny amateurs.
Student Hookers, Semi-Pro Wives and Girlfriends
The real action in Aguascalientes is from the semi-pro escorts.  These are students and young housewives who love sex and occasionally will do it for money.  They advertise in the local newspaper El Sol.  Local mongers also recommend trying to find non-pro talent.  Apparently, Aguascalientes has a wealth of beautiful women who might go with you for free.  The largest festival in Mexico runs here from mid-April to early May, and if you have the looks and social skills (and speak Spanish) apparently meeting women is like picking fruit at harvest time.